EFT CONTRIBUTORS
The following individuals have contributed significantly to the development of EFT:
Jennifer Ellison, M.A., Ph.D. candidate
jennifer@yorku.ca
Jennifer Ellison is a senior graduate student of Dr. Greenberg who has been an EFT therapist and researcher for several trials at the York Psychotherapy Research Centre. She has trained and published with Dr. Greenberg and has assisted him in EFT training for several years.
"My primary research interests include psychotherapy integration and depression. These interests have found expression in my dissertation research where I am investigating common and differential factors in emotion-focused, cognitive-behavioural, and interpersonal therapies. Specifically, I am interested in how therapist and client foci interact and influence client depth of experiencing and therapy outcome. I am also interested in relapse prevention and maximizing in-session gains through between-session activities."

Antonio Pascual-Leone, Ph.D., C.Psych.


Assistant Professor
Department of Psychology
University of Windsor
257 Chrysler Hall South
401 Sunset Avenue
Windsor, ON N9B 3P4
apl@uwindsor.ca

"Antonio is currently an assistant professor at the University of Windsor where he runs a research program on emotion and intervention and teaches EFT and experiential therapy. He completed his PhD with Les Greenberg and has published a number of papers on emotional processing and the sequence of therapeutic emotion patterns in EFT. Antonio was involved as a therapist in several of the clinical trails for EFT for individuals and couples, has also co-authored an outcome study on an emotion focused treatment for domestically violent men. Most recently, Antonio has co-authored a book on Emotion Focused Therapy for Trauma, soon to be published by APA."

Rebecca Pedersen, M.A., Ph.D. candidate
rpedersen@yorku.ca
"I am interested in how clients resolve their issues in process-experiential therapy. Currently, I am looking at whether depressed clients who resolve unfinished business or self-criticism in the process of chair dialogues during therapy are less likely to relapse over an 18 month follow-up period than clients who don't resolve these issues."

Alberta Pos, M.A., Ph.D., C.Psych.
aepos@yorku.ca
"My central research concerns psychotherapy processes. The processes I am presently investigating are emotional processing and the working alliance, and how these factors promote change in clients who have received experiential treatment of depression.

I am also exploring prototypical paths of emotional change that mark resolution of known subtypes of depression, which would allow for more differential treatment of the disorder. I have broad interest in emotion processes in general including nonverbal expressions of emotion. For example, I have examined the relationship between posture, family expressiveness, sense of self, and the ability to identify and describe subjective emotional experience. Having been trained in several models of therapy (EFT/ CBT for depression/ DBT for borderline personality disorder), I presently teach Psychotherapy Theory at the graduate level at York University. I am also actively involved with the Society for the Exploration of Psychotherapy Integration, as well as am interested in establishing psychotherapy research collaborations with practicing clinicians in the community."

Lisa Sicoli, M.A., Ph.D. candidate
lsicoli@yorku.ca
"Some of the most challenging clients to work with are those who feel despairing and hopeless. My curiosity to understand this phenomenon led me to focus my doctoral research on examining client events of hopelessness as experienced in process-experiential therapy. I am currently analyzing hopelessness events using task analysis in order to identify the components of hopelessness and the markers for hopelessness resolution. The second phase of my research will involve testing my model of hopelessness resolution by comparing sessions in which hopelessness was resolved to sessions with unresolved hopelessness.

Serine Warwar, M.A., Ph.D., C.Psych.
TEL: 416-767-7091
swarwar@yorku.ca
Serine Warwar, Ph.D. is the Stephen Godfrey Fellow at the Suicide Studies Unit, University of Toronto/St. Michael's Hospital. She is the former Treatment and Research Coordinator at the Psychotherapy Research Clinic at York University. Dr. Warwar has published and trained extensively with Dr. Greenberg, and assists him in EFT therapy training and supervision.

Janice Weston, M.A., Ph.D. candidate
jweston@yorku.ca
"I am interested in studying emotion processes in clients participating in short term psychotherapy. Currently, I am studying self-interruption of the experience and expression of emotion in depressed clients. This involves both building a model of their internal experience of emotion interruption, from a qualitative analysis of reports of their experience and a performance model of their actual in therapy behavior."



OTHER ONGOING RESEARCH
Elizabeth Bolger, Ph.D., C.Psych.
ebolger@yorku.ca
"I am a Registered Psychologist in Ontario. In addition to having a private practice in Toronto and Brampton, I am the Coordinator of the Depression Study at the Psychotherapy Research Center at York University. My current research is focused on the role of working through painful emotional experience in psychotherapeutic change with depressed clients, adult survivors of childhood abuse and individuals with addiction problems."
Elizabeth Bolger, Ph.D., C.Psych.
TEL: 416-487-7475

Robert Elliott, Ph.D.
fac0029@uoft01.utoledo.edu
Robert Elliott, Ph.D., is co-author of Facilitating Emotional Change and one of the developers of the process-experiential approach to emotion-focused therapy.
Dr. Elliot directs the Center for the Study of Experiential Psychotherapy at the University of Toledo, where he and his colleagues specialize in therapy with depression and trauma. He is currently writing a book on learning emotionally-focused therapy.

Rhonda Goldman, Ph.D., C.Psych.
Assistant Professor
Illinois School of Professional Psychology
Suite 101, One Continental Towers, 1701 Golf Rd.
Rolling Meadows, IL 60008
TEL: 847-290-7400
FAX: 847-290-8432
rgoldman@att.net

Rhonda Goldman is an Assistant professor at the Illinois School of Professional Psychology, Chicago Northwest and past coordinator of the York Psychotherapy Depression Project.

She conducts research in and writes about case formulation and the role of empathy, emotion and depth of experience in psychotherapy.

Dr. Goldman is currently co-authoring a book (with Robert Elliott, Jeanne Watson, Leslie Greenberg, and Ken Davis) entitled "Learning Process-Experiential Psychotherapy". She maintains a private practice in Chicago.

Research Director
B.C. Provinical Youth Concurrent Disorders Program
B.C. Mental Health and Addiction Service
Mental Health Building, Box 141, 4500 Oak Street
Vancouver, British Columbia, Canada. M6H 3N1
TEL: (604) 875-2345 ext. 5573
FAX: (604) 875-2099

Assistant Clinical Professor, Department of Psychiatry
University of British Columbia
Adjunct Professor, Faculty of Health Sciences
Simon Fraser University

Jean Watson, Ph.D., C.Psych.
Associate Professor
Ontario Institute for Studies in Education
Department of Adult Education
252 Bloor Street West
Toronto, ON M5S 1V6
TEL: (416) 923-6641 ext. 2555
jewatson@oise.utoronto.ca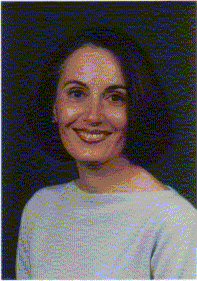 Jeanne C. Watson, Ph.D., C.Psych., is an Assistant Professor in the Department of Adult Education, Community Development and Counselling Psychology at the Ontario Institute for Studies in Education of the University of Toronto.
Dr. Watson has written numerous articles and chapters on the therapeutic relationship and on the role of empathy and emotion in psychotherapy.
Dr. Watson is co-author (with Eileen Kennedy-Moore) of Expressing Emotion: Myths, Realties and Therapeutic Strategies, and co-editor (with Les Greenberg and Germain Lietaer) of the Handbook of Experiential Psychotherapy. Currently she is co-authoring a book (with Robert Elliott, Rhonda Goldman, Les Greenberg and Ken Davis) entitled Learning Process-Experiential Psychotherapy.
Currently she is completing a large research project, funded by the Social Sciences and Humanities Research Council of Canada, in order to compare the use of cognitive-behavioral and process-experiential psychotherapy in the treatment of depression.
Dr. Watson maintains a part-time private practice in Toronto.